SOME OF OUR
PERMANENT RECOGNITION
& MEMORIAL PROJECTS
Bronze Plaques to accompany St. Rose Philippine sculpture
at Cathedral Basilica (New Cathedral) in St. Louis
We installed these plaques June 2018 in the garden, which is between the cathedral and the rectory building. We worked closely with the team who had planned the life-size bronze statue of St. Rose Philippine Duschene. The St. Phlippine plaque is intentionally slightly larger and closer to the walkway than the plaque listing the gifts.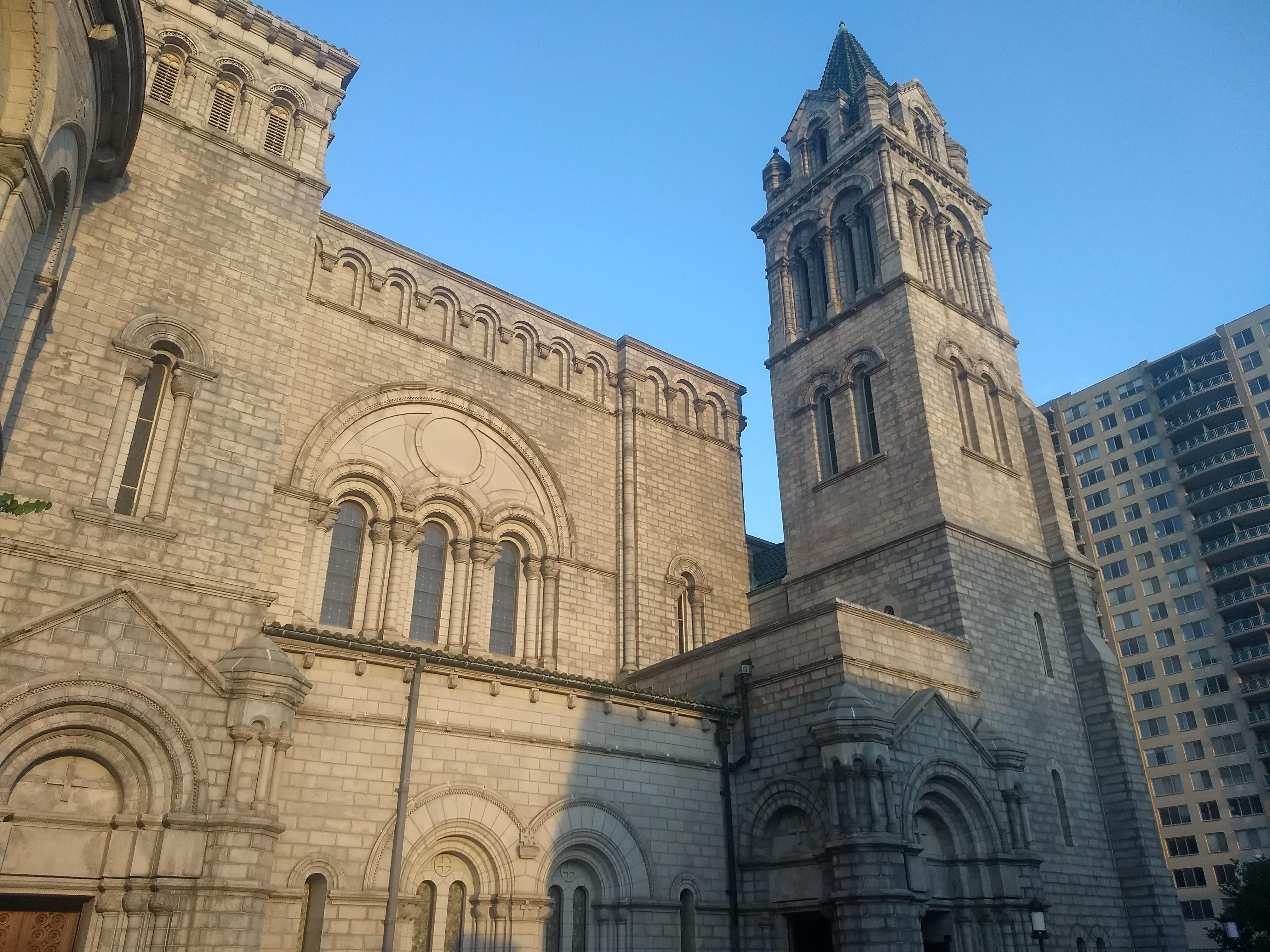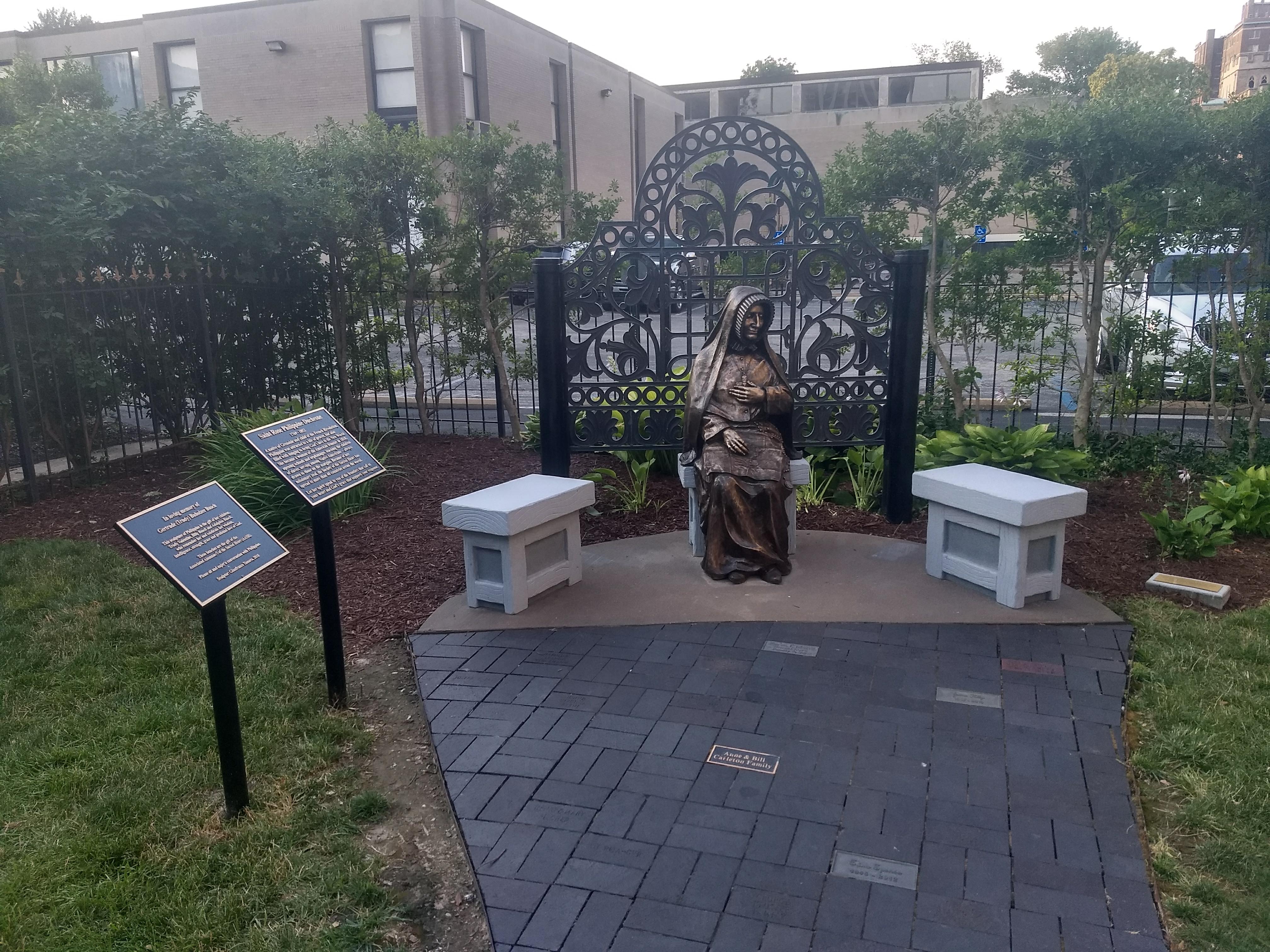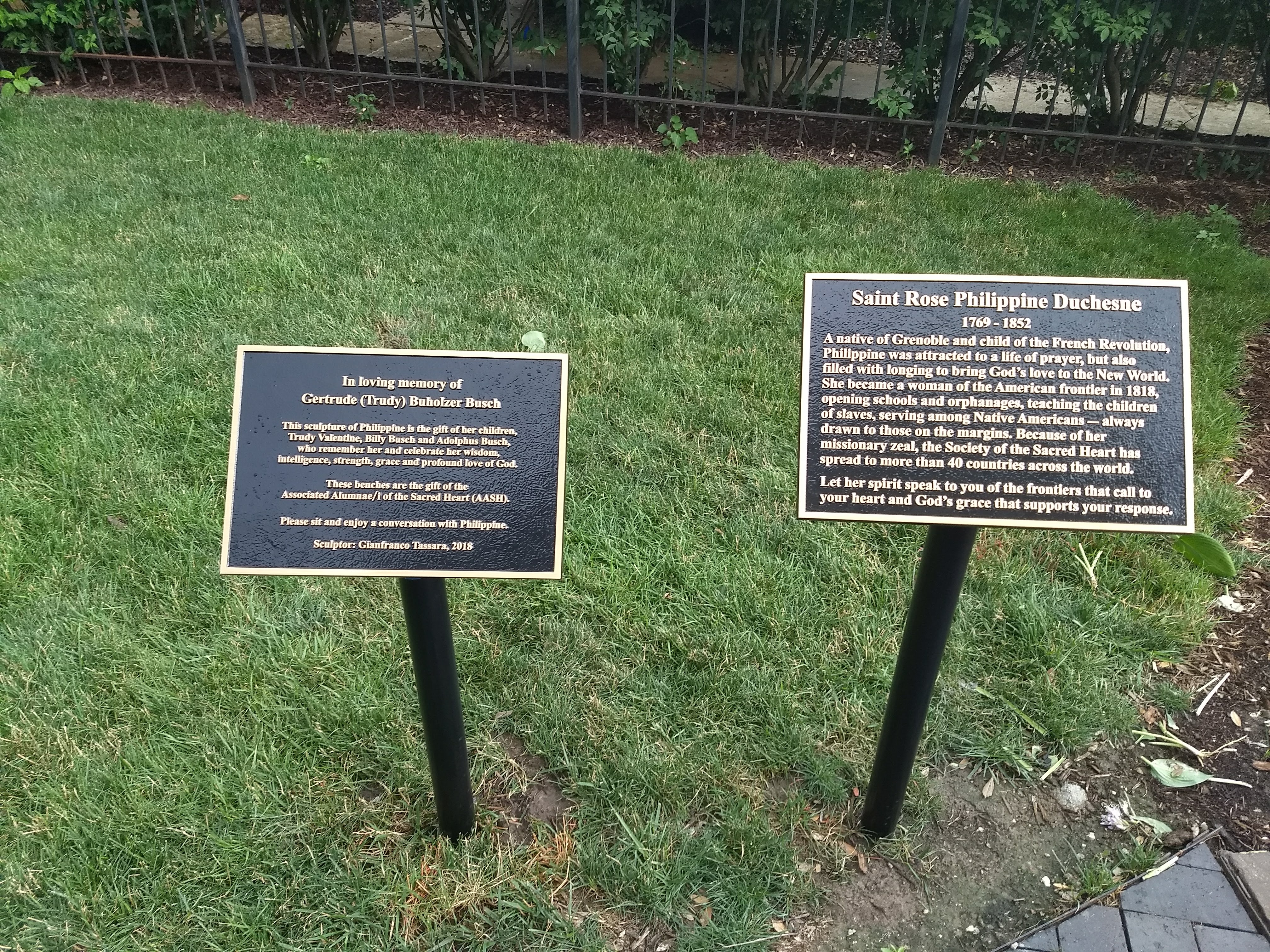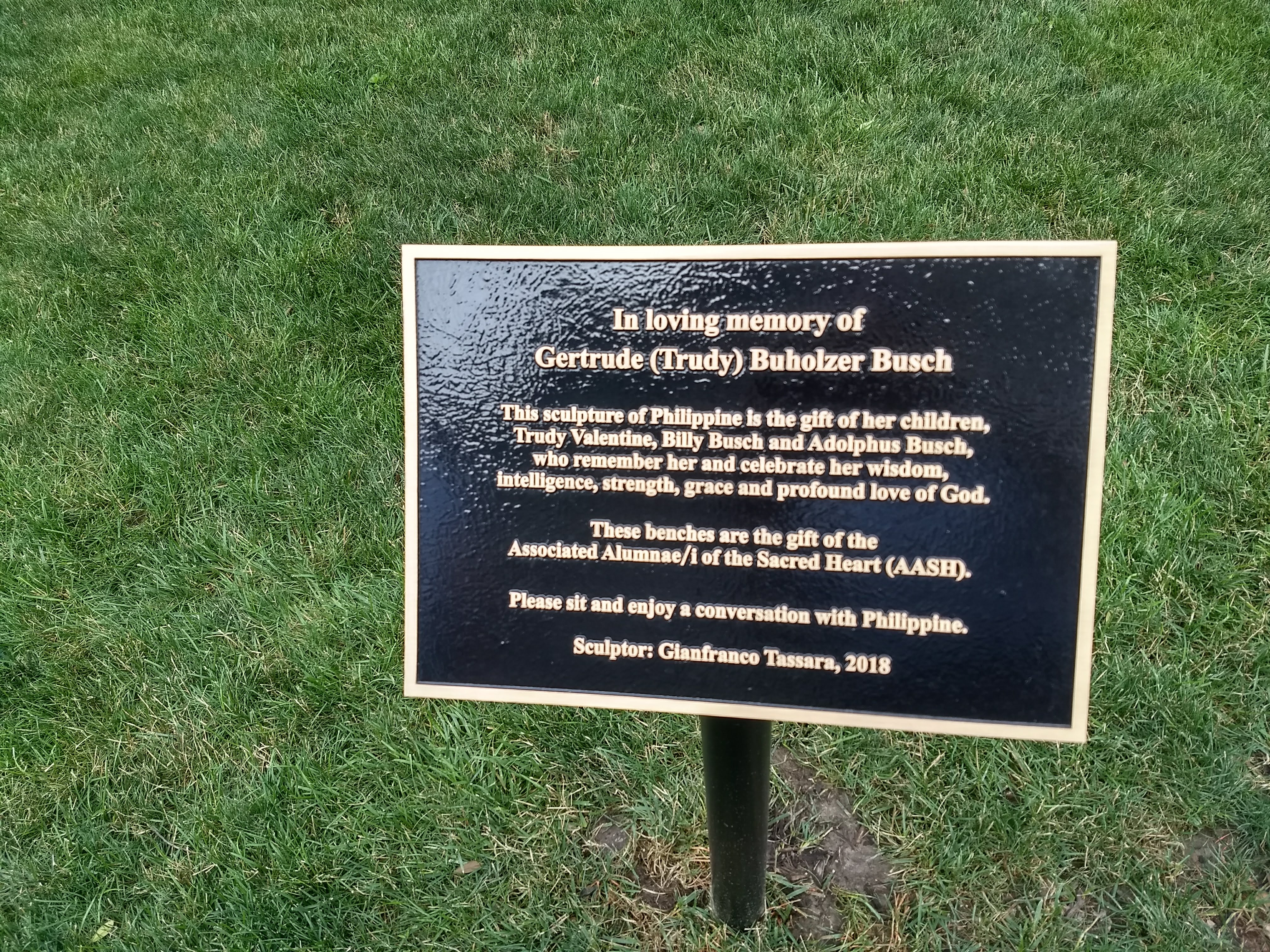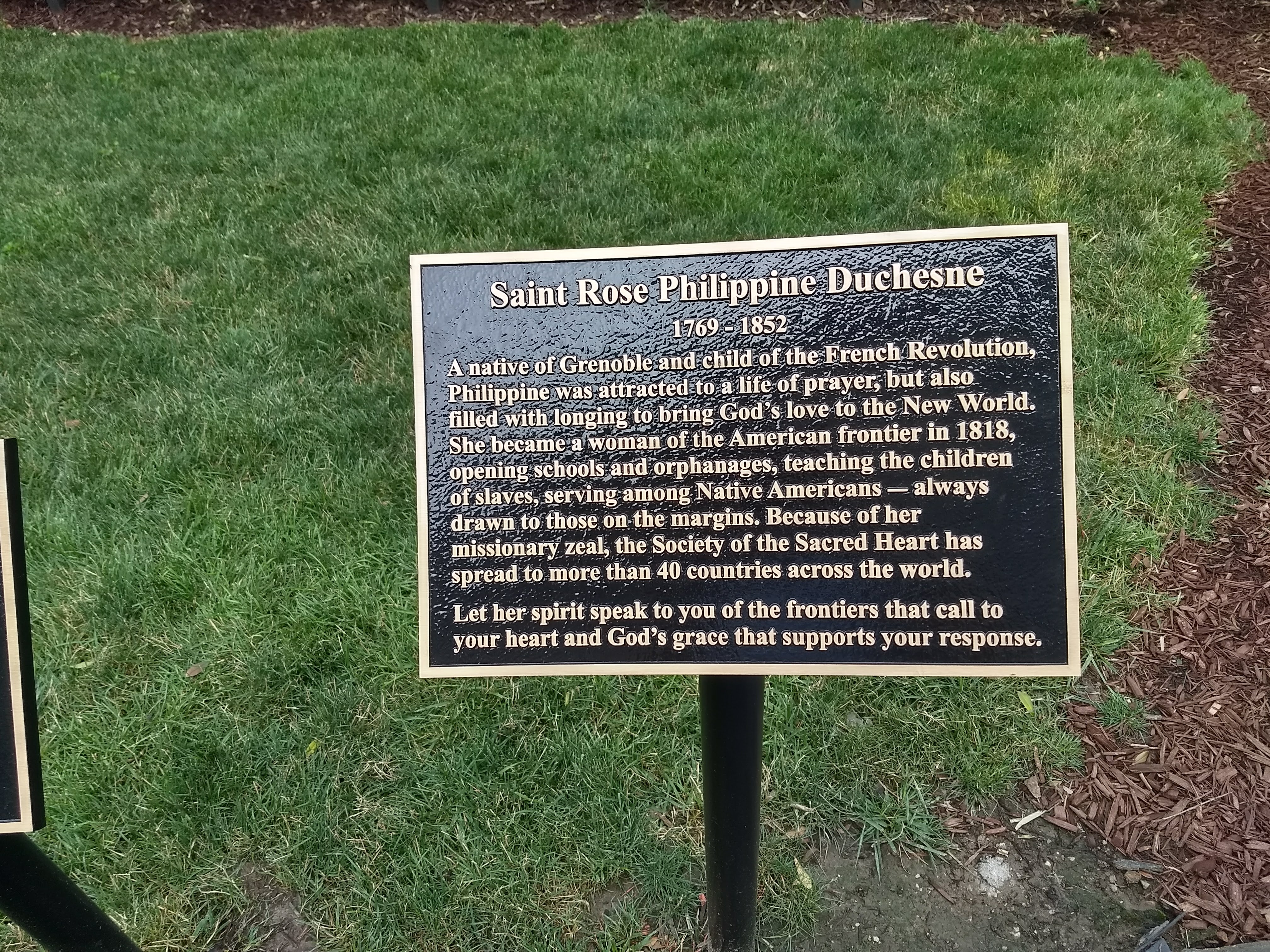 Fallen Law Enforcement Officer "Memorial Honor Roll" plaque
at St. Louis County and Municipal Police Academy
In 2016, the St. Louis County and Municipal Police Academy approached us with a dilemma. The 50" tall bronze Memorial Honor Roll plaque at the Academy was full, and they had additional names of fallen law enforcement officers to add. (The Memorial honors fallen St. Louis area officers from all jurisdictions, and has names dating to 1919.) The company who provided the original memorial in 1995 was no longer in business, and they wanted an exact replica. We were able to meticulously recreate everything from the fonts to the graphics and the surface colors, and installed the finished duplicate plaque in early 2017. The dark gray background of the new plaque will eventually fade to match the original.